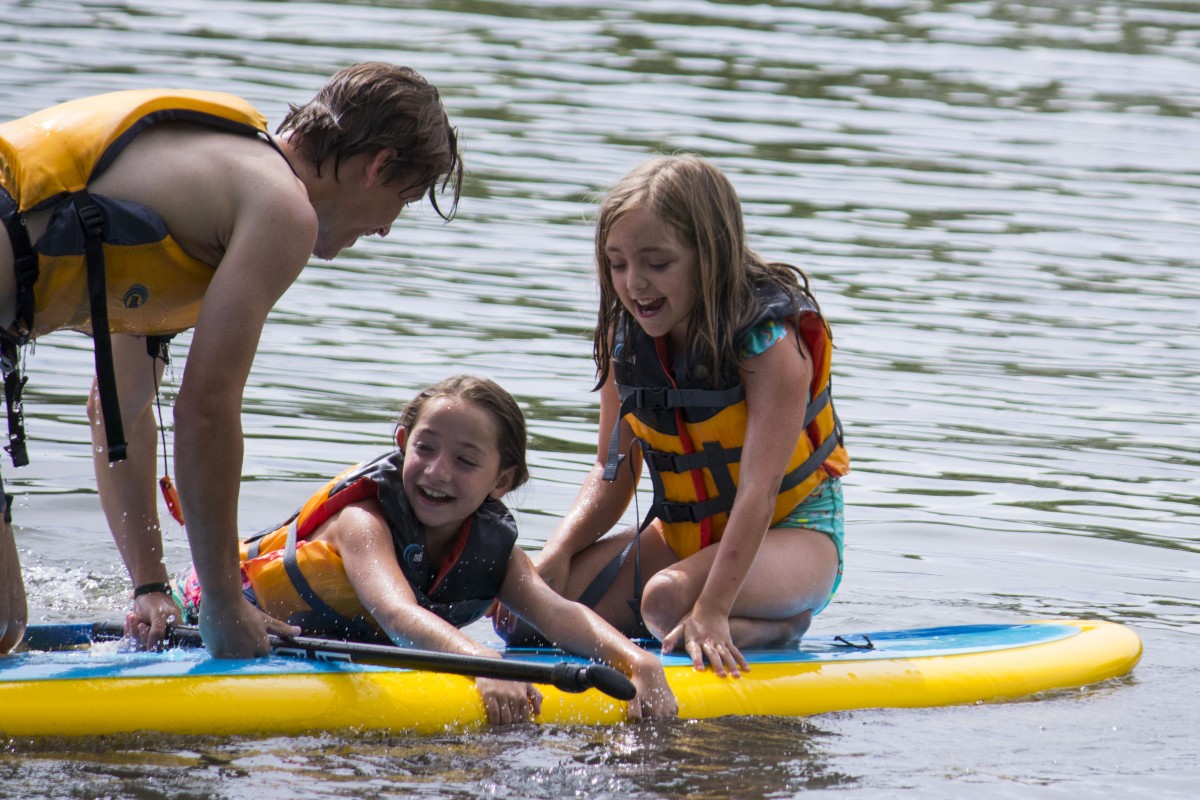 Colorado Academy Summer Programs encourage Self Discovery. Campers identify passions, nurture talents, and increase skills.  In our Traditional Camp, campers sample athletic, creative, and waterfront activities that are engaging and fun.  And our Specialty Camps allow individuals to customize their own schedules with intriguing and challenging options.
Colorado Academy (CA) has offered summer activities for Denver metro area youth since 1951. Young people come from as far as Castle Rock, Evergreen, and Parker. A sizable number of them are not students at CA during the academic year. CA's 94-acre campus in southwest Denver is the perfect stage for kids to come together to learn, laugh, and increase self-confidence.  With experienced educators and caring counselors, campers receive the individual attention they need to succeed.
Optional daily transportation is available, and off-site field trips punctuate the specialty camp curriculum.
Our Purpose: Building Self Confidence is our focus.  We want every camper to leave our Summer Programs more aware of who they are and what they can become.  We encourage individuals to step out of their comfort zones, challenge themselves, take healthy risks, revel in the experiences, and then acknowledge their accomplishments.
CA is the best run summer camp program. So many options to choose from and have fun. I drive across town to participate in these summer camps.~ Christine
Our son has had a great experience at every camp that he has participated in at CA for the past several years. We have enjoyed the variety of offerings including music, art, outdoor activities and stem. We look forward to future summer adventures with CA.~ Roslin
My son loves camp at Colorado Academy. The counselors are fun and energetic, there are many options to fit different interests. The day camp keeps kids active and outside.~ Natalee
"

I have a conviction that a few weeks spent in a well organized summer camp may be of more value educationally than a whole year of formal school work.

"