Summer camp in Colorado offers kids something entirely different from what they experience at school and at home. Though programs are designed to have structured, predictable routines, kids are given an entirely different scope and outlook than they get in the classroom or in the home.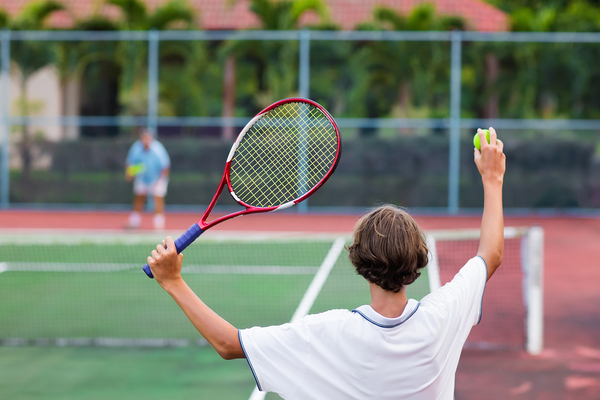 The camp environment is designed to bring out the best in kids. 
Choosing a great camp and the right summer program for your child's interests is one of the best things you can do for your child. Children tend to look forward to going to camp again next year as soon as they're home from a dynamic and exciting time at summer camp. Here are eight things your child will love about attending summer camp.
1. Gaining Confidence
Camps that offer a range of programs designed for a range of interests give your child something that their school or their neighborhood friends may not offer. With a carefully chosen camp program, your child can discover a new interest or pursue an existing one in a fun, supportive environment, and that can offer a tremendous boost in confidence. Few things are more satisfying than seeing a child blossom in a camp program that speaks to their interests and supports their endeavors.
2. Enjoying Physical Activity
Summertime and physical activity go together, and camps offer many different programs with different activity levels. Even if your child doesn't choose a camp specifically designed for sports or outdoor activities, you can be sure that physical activities and special camp days will be included so your child can indulge their need to be physically active. Camp activities are designed to be enjoyable for kids with a wide range of skills and athleticism, and even non-athletic kids can have a terrific time being active at a Colorado summer camp.
3. Learning New Skills
The satisfaction of learning a new skill or craft and using it is hard to beat. Summer camp is all about learning new skills, whether they are general or highly specialized. With the right camp program, your artistic child can create art they will be proud to bring home. Your musically-inclined child can put their innate love of music into practice, and your athletic child can learn a new game or sport. The new skills kids bring home from a positive camp experience have a way of imparting confidence that carries over into the new school year as well.
4. Enjoying More Independence
Camp offers a wonderful "sweet spot" of independence, letting kids experience being away from home for a time, but ensuring that they have a safe environment and their needs are met. Many parents are astounded at how much their child's independence increases after having been to a summer camp program.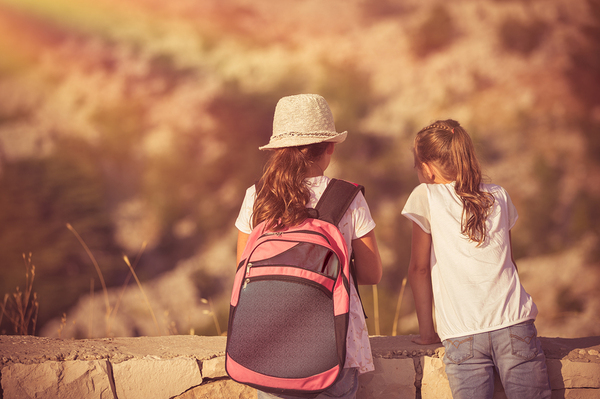 Campers are expected to demonstrate independence, yet they do so within a safe and encouraging environment.
5. Being in Nature
Many camp activities give kids an ideal environment in which to enjoy nature. Whether it's campfire time at night, hiking, kayaking, or other outdoor activities, camp diversions offer kids the chance to enjoy nature in a way they may not be able to at home or in school. The sights, smells, and sounds of a summer spent among nature's bounty will leave a lasting impression on most kids.
6. Making New Friends in a New Context
Friends made at camp are different from those made at school or in the neighborhood. Everyone (including returning campers) is the "new" kid to some extent, and a friendship dynamic completely different from that at home or in school develops. Many kids who are more introverted in the school environment come into their own in the summer camp environment, and many friendships formed at summer camp last for years or even decades.
7. Feeling Like Part of the Camp "Family"
Spending a week or more with a group of campers and staff members at summer camp creates a real feeling of "family," and the sense of inclusion is often one of the things most cherished by campers. Campers and staff members have a way of bringing out new sides to kids' personalities, allowing them to shine in ways they may not in school. Though they may appear a bit nervous as they leave for camp on the first day, you can be confident they'll be sad to see camp come to an end too.
8. Enjoying Stress-Free Fun
Competitive activities at camp tend to be oriented toward fun, like the classic "color wars" that many camps engage in. Grades aren't a factor, and for the most part, kids can simply enjoy themselves. It makes a welcome break from the expectations of school and family. And the safe, low-stress environment of camp is often just the thing to allow kids to gain confidence and learn new skills that will serve them throughout life.
If you are interested in enrolling your child in a Colorado summer camp, you can rest assured that your child will enjoy a great summer in the company of supportive peers and counselors. If you would like to learn more about Colorado Academy Summer Programs, we invite you to contact us at any time.