Whether you choose day camp or overnight camp, summer camp offers an experience your child won't get anywhere else. Friendships made at summer camp can last a lifetime, and it is the place where kids discover interests they might not have discovered otherwise.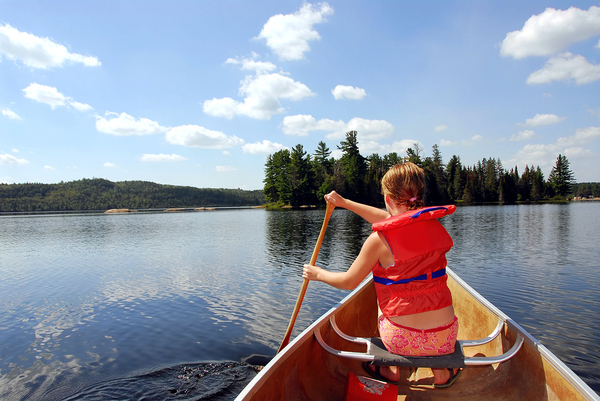 Take the proper precautions and be confident that your child will have an unforgettable summer camp experience.
Summer break can be the ideal time for children to gain more independence, and the camp environment promotes that in age-appropriate ways. And while there's definitely something to be said for lazy summer days at home, summer camp is the ideal antidote to boredom that can set in. It's an excellent opportunity for children to make friends in an environment apart from their school and neighborhood, and it helps children discover new interests and develop existing ones.
It's no wonder so many Colorado parents choose a Colorado summer camp experience for their children. Naturally, when they do, they want to be confident that their children will not only have a great time, but will also be safe in the care of the camp staff. Here are some important and practical ways you can help keep your kids safe at camp this summer.
Choose a Camp That Has Undergone Accreditation
Just as you want your child to attend an accredited school, you should look for a summer camp that has undergone accreditation, preferably by the American Camp Association (ACA). The ACA accreditation program educates camp owners and camp directors on the most important aspects of camp operation, particularly health and safety, and program quality. The standards set by the ACA establish guidelines for camp policies, procedures, and operations and offers assurance to parents selecting camps that a camp meets industry accepted standards that are recognized by the government.
Achieving ACA accreditation requires that camps comply with up to 300 health, safety, and program quality standards covering every aspect of camp operation from food service to healthcare to staffing. The ACA works with experts from organizations like the American Red Cross and the American Academy of Pediatrics so that current practices at accredited camps are in keeping with the latest research-based standards of safety and camp operation. Additionally, ACA accreditation assures parents that their children's camp undergoes regular independent safety audits, most of which go beyond required safety regulations.
Ask About the Screening Process for Camp Employees
When choosing a summer camp program for your children, ask your camp representative about how camp employees are screened. As important as accreditation is, equally important is the quality of staff who operate the camp and supervise your children. The employee screening program should include a background check, and checking each employee against the national sex offender registry.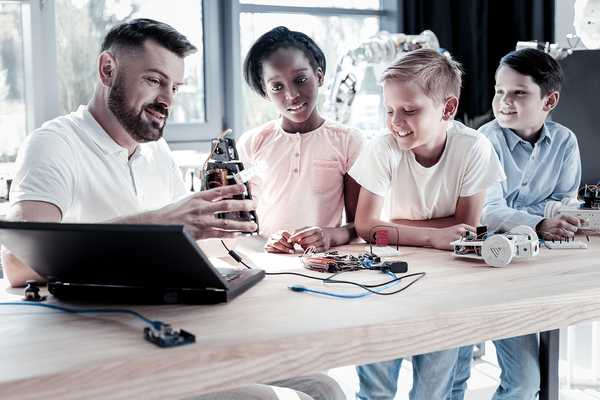 Accreditation and rigorous employee screening reassure parents of children's safety at camp.
In addition to screening employees, camps should also choose employees based on their qualifications and experience in providing children with a safe, fun, educational camp experience.
Inquire About the Camp's Group Supervision Guidelines
In addition to asking about a camp's accreditation status and employee screening requirements, it's important to inquire further about specific supervision guidelines. Group supervision guidelines are important because they govern how camp staff members are allowed to interact with campers. To protect both staff and camp participants, the camp should have guidelines stating that at no time during a camp program is a staff member to be alone with a single child in a situation where others cannot observe them.
Many camps, such as Colorado Academy Summer Programs, start with a "rule of three" to ensure this doesn't happen. For example, two staff members may accompany one camper, or two campers may accompany one staff member. Furthermore, it should be clearly stipulated that staff members are never to leave children unsupervised.
Restroom and closed-door supervision should also be addressed by camp guidelines. For example, in situations where children have access to single-stall bathrooms, staff members should be positioned outside the closed bathroom door. Don't be afraid to ask about camp supervision rules. Accredited camps with lengthy track records will be happy to discuss these with you.
Other General Summer Camp Safety Tips
It's also a good idea to review general safety rules with your children before they go to camp. For example, you should remind them to stay hydrated, particularly if they're attending an outdoor or sports camp. Remind them of traffic safety rules, even if the camp is off the beaten track, because they may still encounter parking lots, sidewalks, and roads.
Finally, it's important for parents to emphasize the importance of complying with camp safety rules while they're at camp. Camp staff are highly trained in knowing how to do camp activities safely, and they depend on campers following the rules.
The Colorado summer day camp experience at Colorado Academy is based on having attained ACA accreditation, a multi-step screening of camp employees, strong group supervision guidelines, and decades of experience in providing kids with their best summer ever. If you're ready to help your children plan an unforgettable summer of fun and growth, we encourage you to review our Safety and Health protocols, and contact us with any questions.